Vision of the NYSCO Video Division
While fulfilling the propaganda role of conveying the future vision of the National Youth Services Council to the people and by bringing out and developing the media talent hidden inside the youth, creating distinctive and righteous television media personalities.
Mission
While creating awareness amongst the people and the youth as a whole about the National Youth Services Council, to provide knowledge and experience to all the related parties with the intension of delivering the nation with international level skilled professionals.
Initiated
The NYSCO video division was initiated in1982.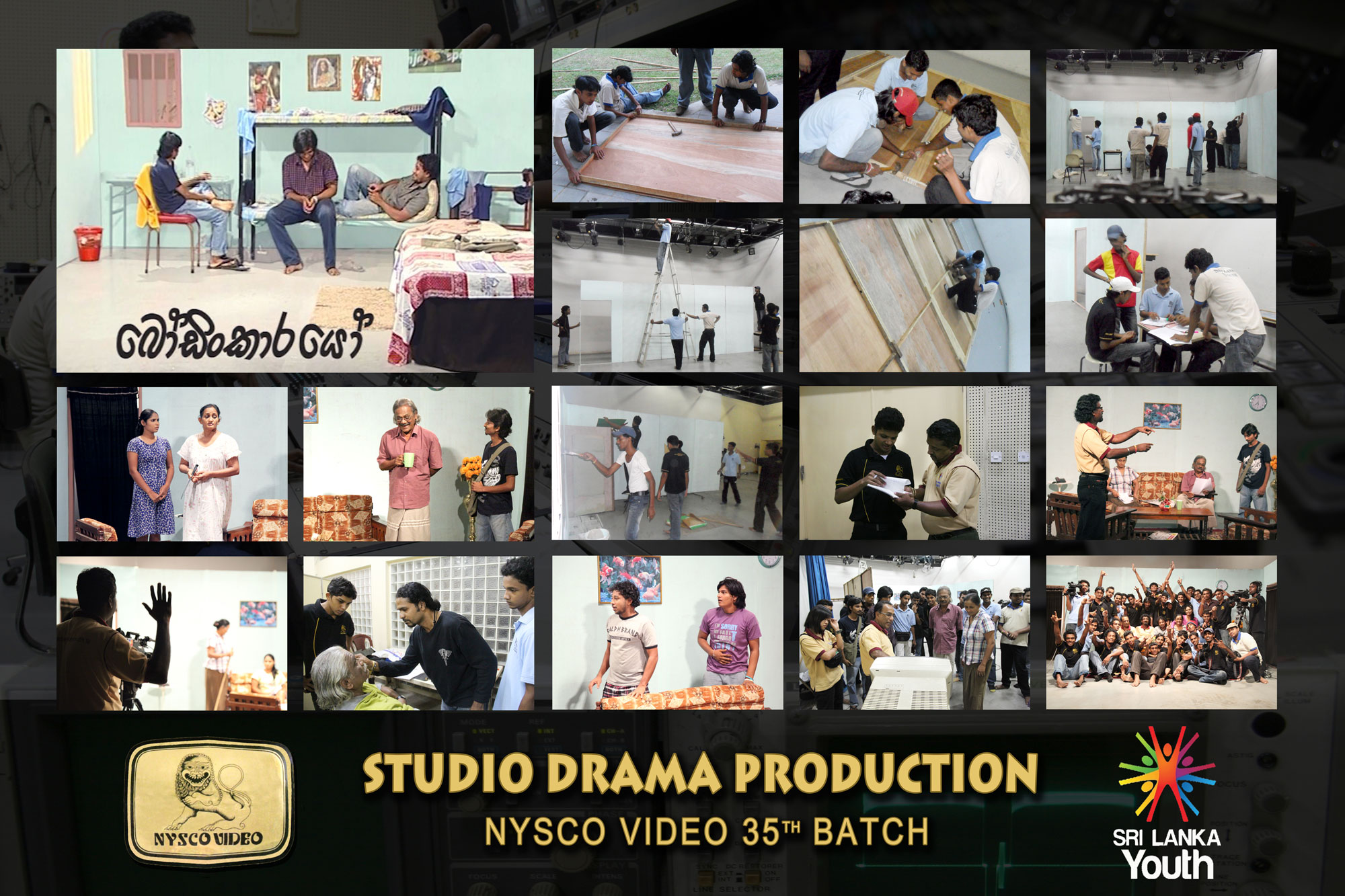 Background
Due to various difficulties in the highly competitive corporate world, the atmosphere which had been created within the country was such that there were no opportunities available for Sri Lankan youth to utilize their skills for any useful purpose. In view of that, there was always a necessity for the intervention by a public institution. In such circumstances, the NYSCO Video Division was initiated by the National Youth Services Council.
Objectives
In conformity with the vision and objectives of the National Youth Services Council for the achievement of objectives and goals of National Youth Services Council, implementation of diverse programmes for the development of Sri Lankan youth in line with the vision of the division.

Using the relevant videos through the said programmes, creating awareness amongst youth about the television and mass media sector.

Video-recoding and preservation of activities carried out for youth development.

Promoting the programmes intended to introduce youth with talent to the national level through television media.

Video-recording of diverse programmes implemented for economic, social, political, and spiritual development of Sri Lankan Youth, conservation of such videos to be utilized on necessary occasions and issuing them for those who are in need of them on necessary occasions.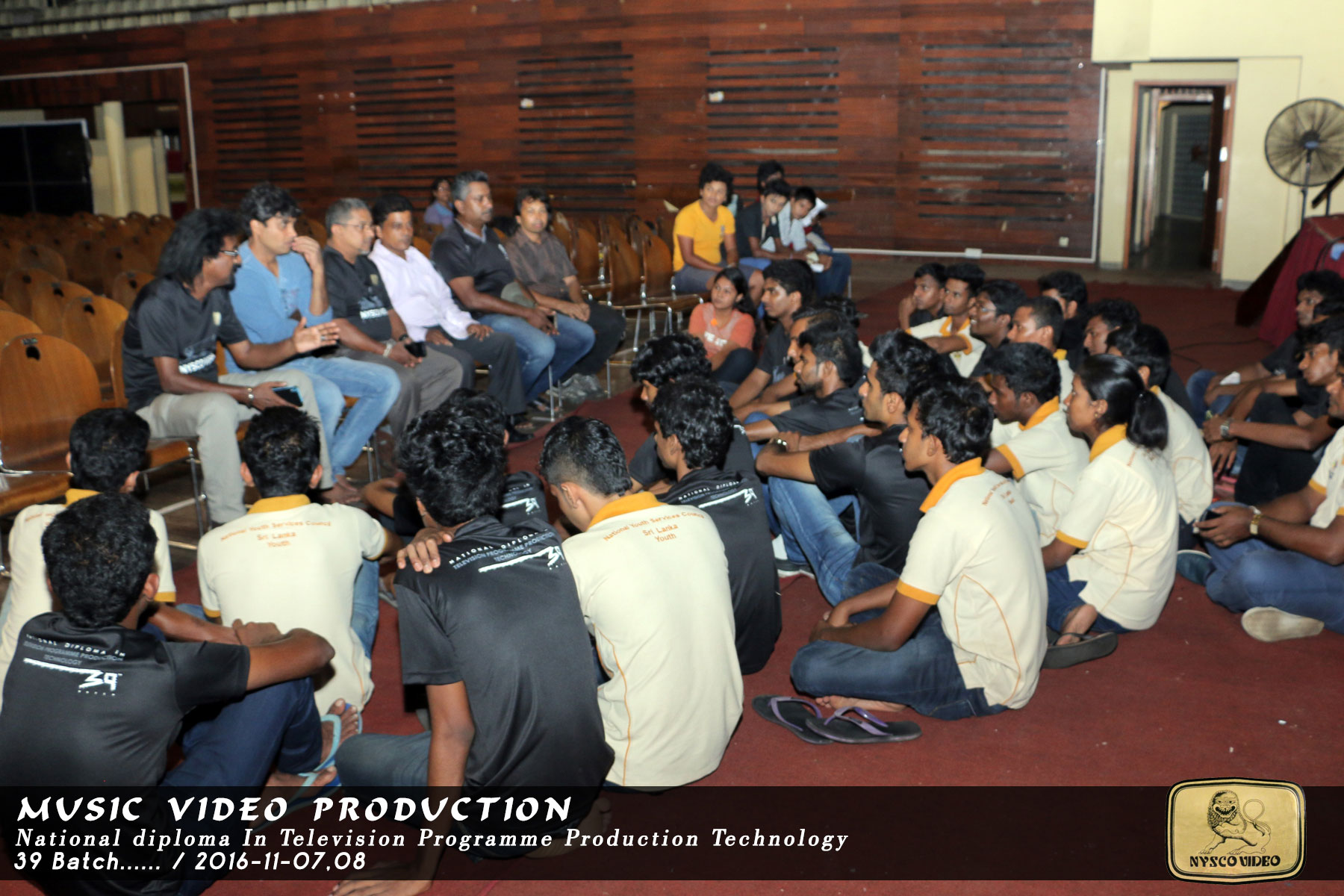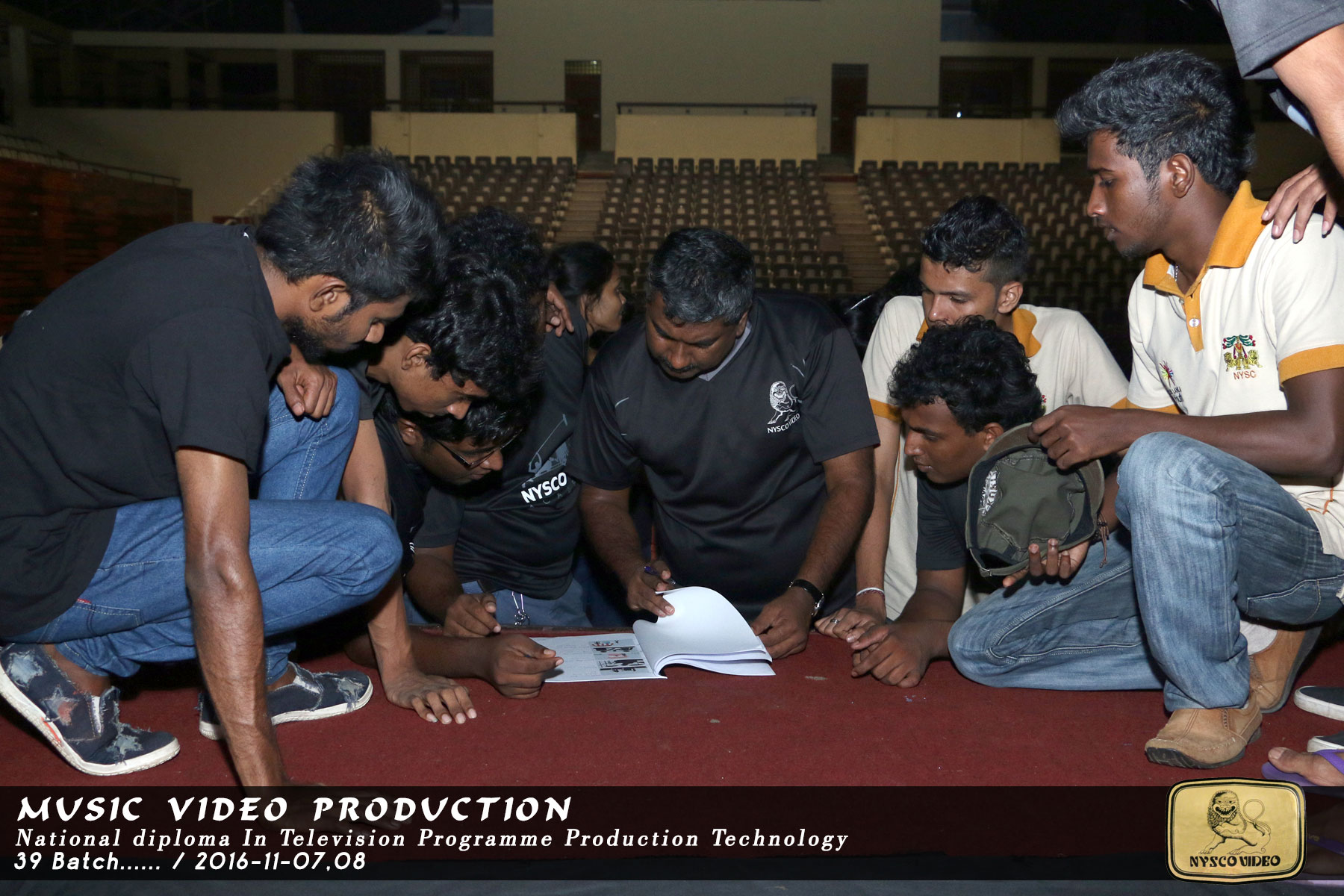 Activities carried out by the division
Video-recoding of programmes.

Conservation of video-recorded programmes/videos.

Editing of programmes.

Making news coverages.

Telecasting of video programmes on necessary occasions and issuing of such videos for necessary officials and programmes. .

Issuing videos in providing details about programs (in news briefings etc).

Using the division owned studio for video productions upon requirement and providing it on rent basis for external organizations.
Future
Upgrading of the studio by purchasing necessary equipment.

Providing training programmes for skillful youth on television productions.

Taking action to provide an economic and social improvement through the implementation of Technical Diploma Course on the Production of Television Programmes and thereby developing the theoretical and practical knowledge of the creative youth with flair for television media.

By holding a competition of short films and documentaries for the creative youth who have the inclination towards cinematography and the introduction of winners of the competition to the national and international level.
Telephone and Email
- 011-2850986 Ext 301/177